I woke up this AM wanting to share this Atlantic City themed Beach concept.  I used a dress with the longest train imaginable and made it the focus of the shoot.  I'm really in love my first image.  I had just dropped my new lens (long story) so when I took the shot I was so relieved that I had not done any real damage.  So I now realized that the best time to be in Atlantic City photographing a beach wedding inspiration shoot is April, right before the rush.  The Atlantic City board walk was completely empty – no one on the beach, just the beautiful model Monica and the ridiculously long dress.  I hope you enjoy these.  Editorial shoots are so much fun.  I should really be working on the 3 weddings I have yet to post but I just could not help posting this one today.
Now I'm still learning this NJ wedding photography business.  Brides want to be different and sometimes that means getting a little sand in your shoes.  We have some great beaches in NJ, but it's technically very difficult to photograph on a sunny mid – day.  I got lucky with a thin patchy layer of cloud cover to even out the light.
Enjoy this Atlantic City Beach Wedding Inspiration!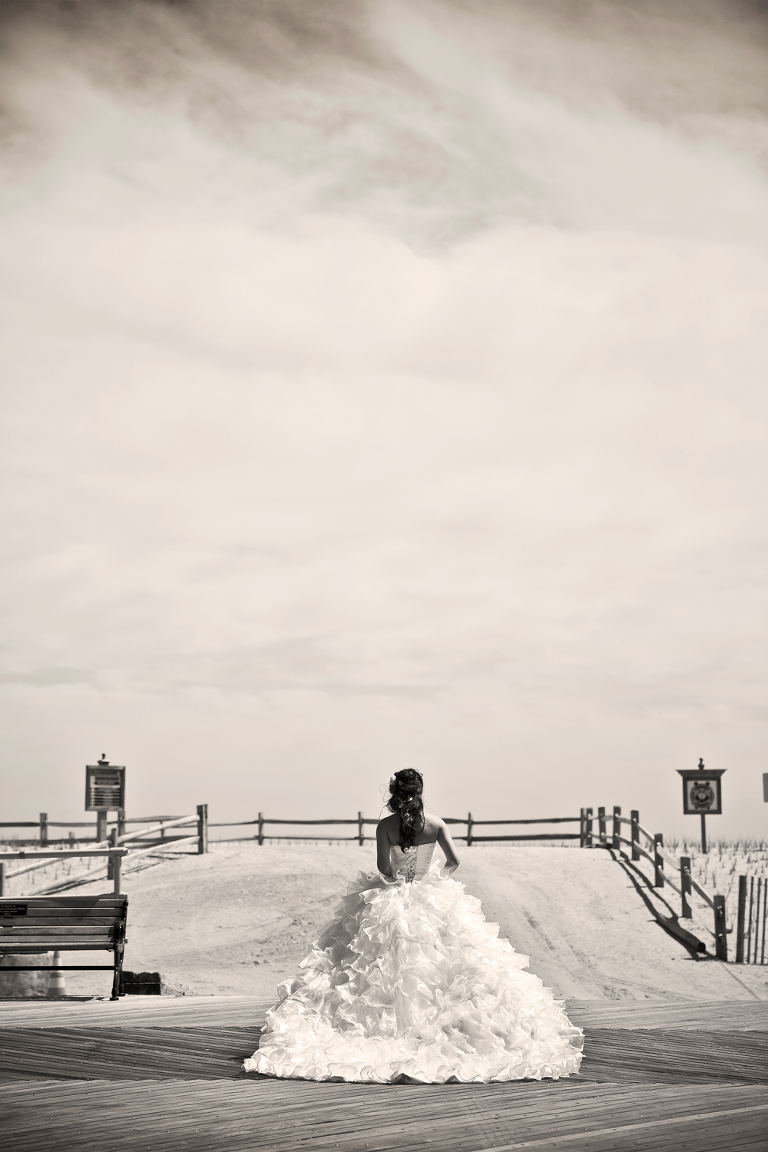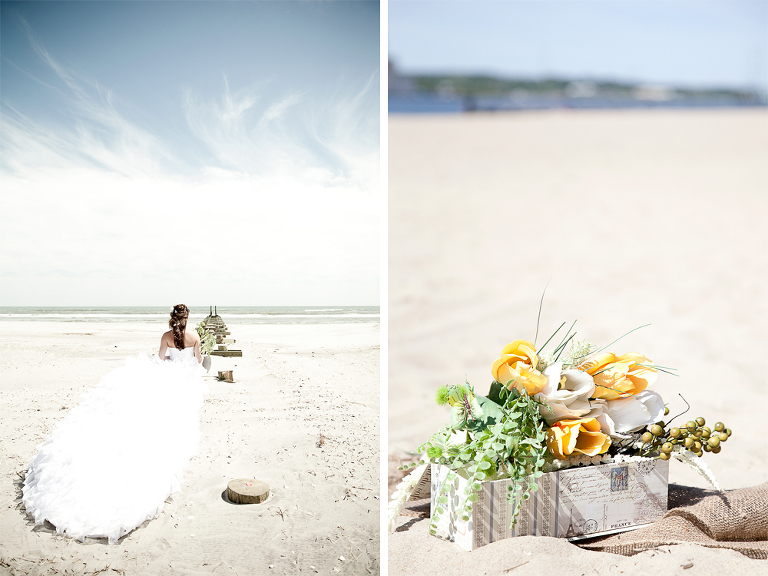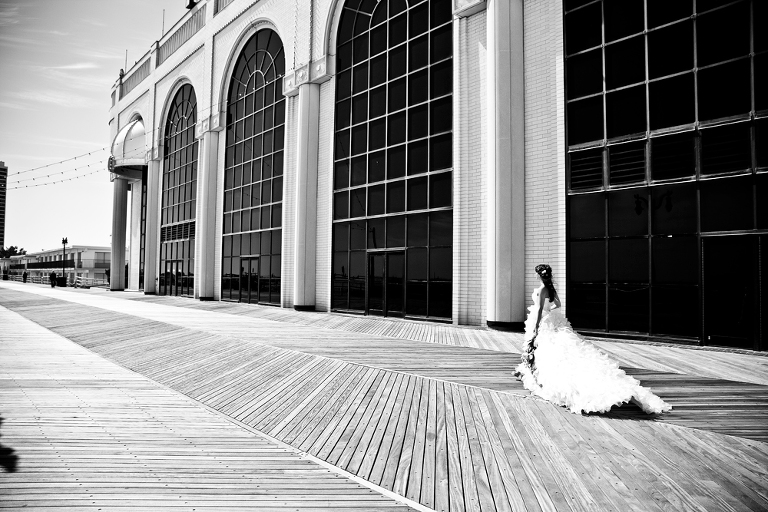 This is one of my favorite shots.  A completely empty boardwalk.  A beautiful bride with a gorgeous long wedding gown.  Where is she going?!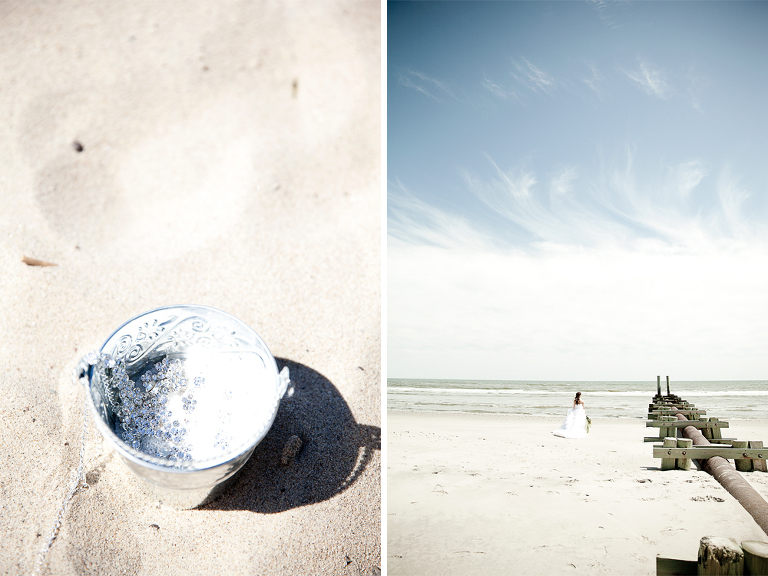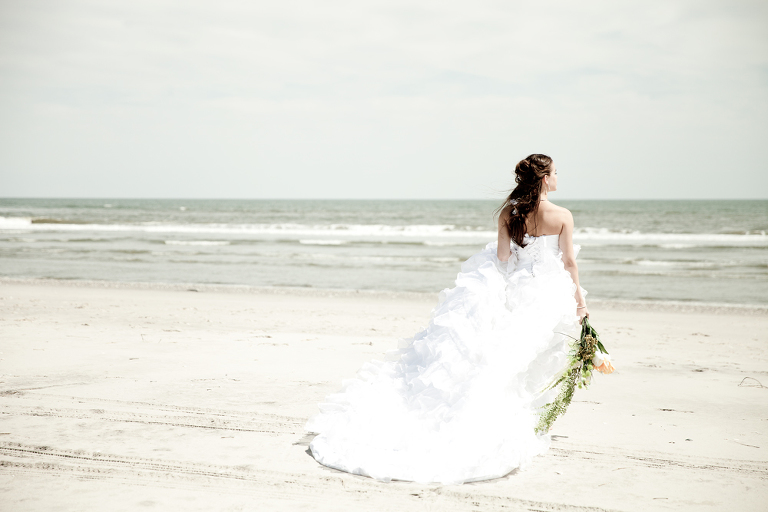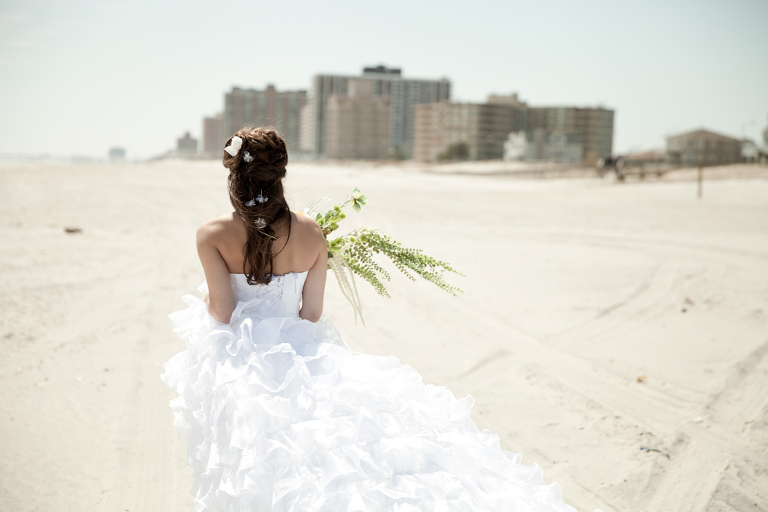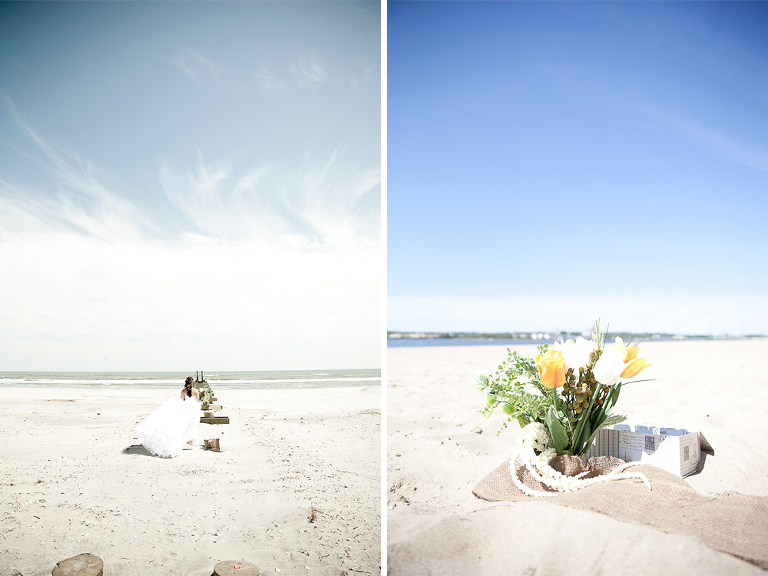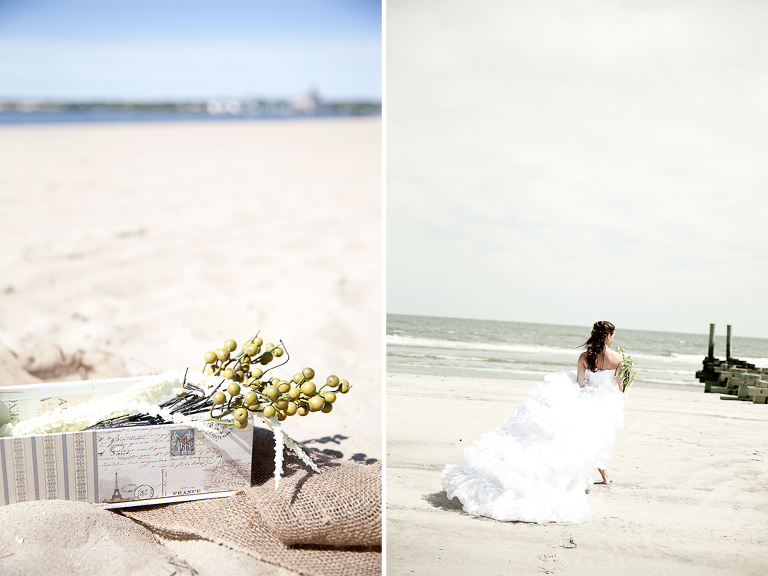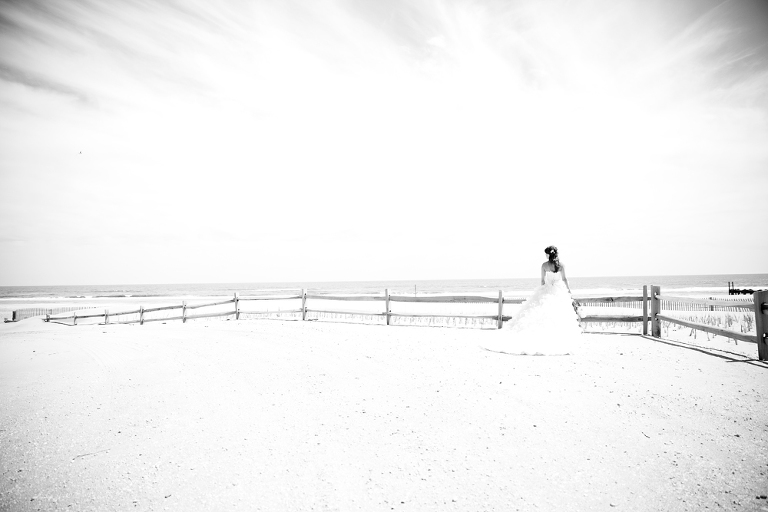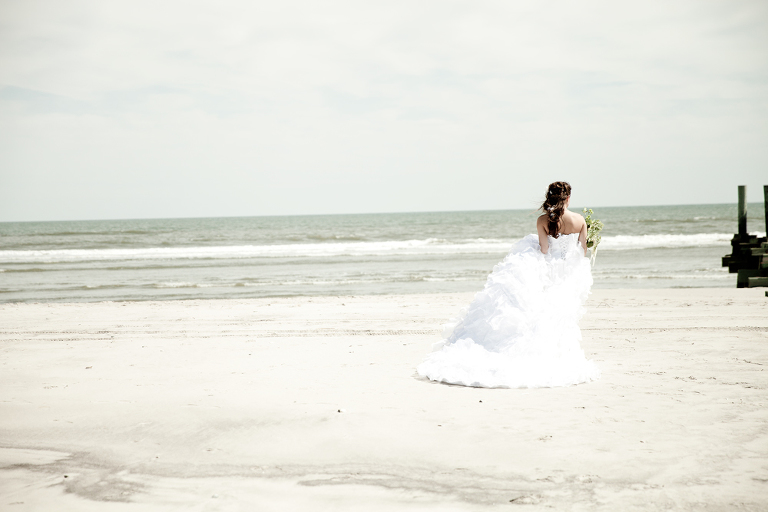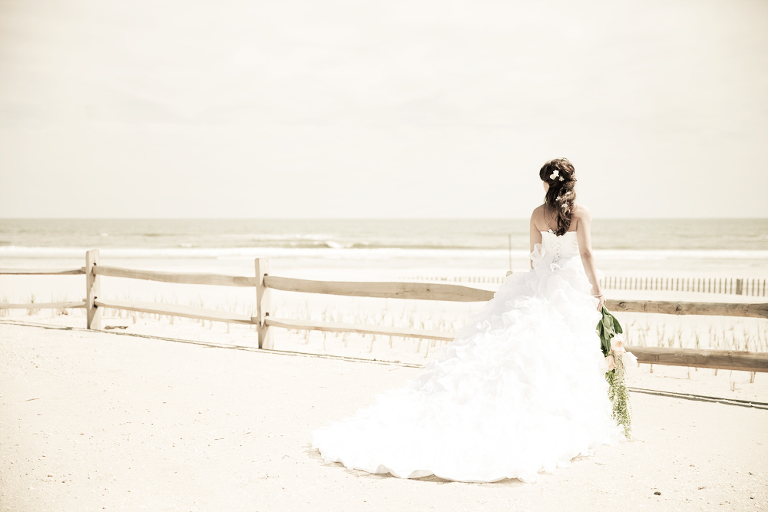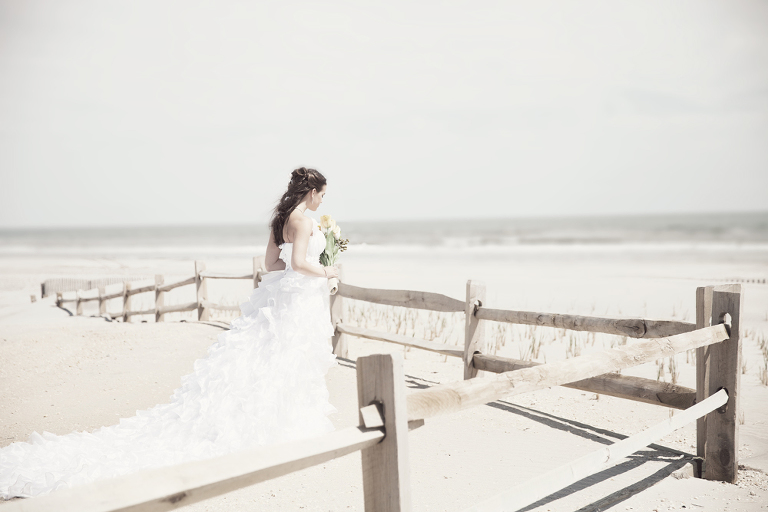 This post is about an inspirational beach wedding concept, as well as a a long ruffled wedding dress with extended train.  I chose Atlantic City (what NJ wedding photographer would I be if I never shot there) as the location because I've always wanted to photograph the boardwalk.